Research Group
salusex
The activity of the Research Group is developed from the Universitat Jaume I (Castelló, Spain) and the Universitat de València (Valencia, Spain) to improve the scientific knowledge on human sexuality and the quality of sexual life of the population.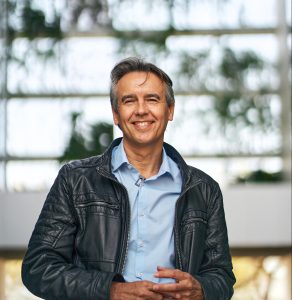 Rafael Ballester, Salusex leader, presents the team's research lines
Teaching
The research group coordinates different undergraduate and master's courses related to health promotion and sexuality, as well as seminars and conferences in elementary education centers and high schools, non-governmental organizations, associations and other universities.
Research
Local, national, and international projects are developed to design and validate effective preventive and therapeutic interventions in the field of sexual health, as well as the study of human sexuality.
Psychological Support
Psychological assistance is offered to the university community and general population when they are suffering any problem related to sexuality: sexual dysfunctions, sexual orientation or identity, addiction to sex or cybersex, paraphilias, sexual dissatisfaction …
PSYCHOLOGICAL HEALTH CENTER
The purpose of the center is to attend to the different psychological problems related to sexual health and to offer community health programs. You can find us on the campus of the Universitat Jaume I, on the second floor of the Faculty of Human and Social Sciences (Offices HC2255DL, HC2256DL and HC2257DL)
Health Promotion
We improve physical, psychological and social health conditions through the design and application of evidence-based programs for health promotion and disease prevention.
Clinical Assistance
We address the discomfort that people may experience with their sexuality by evidence-based psychological treatments